A cooperation agreement between Baraka and the largest Chinese real estate development company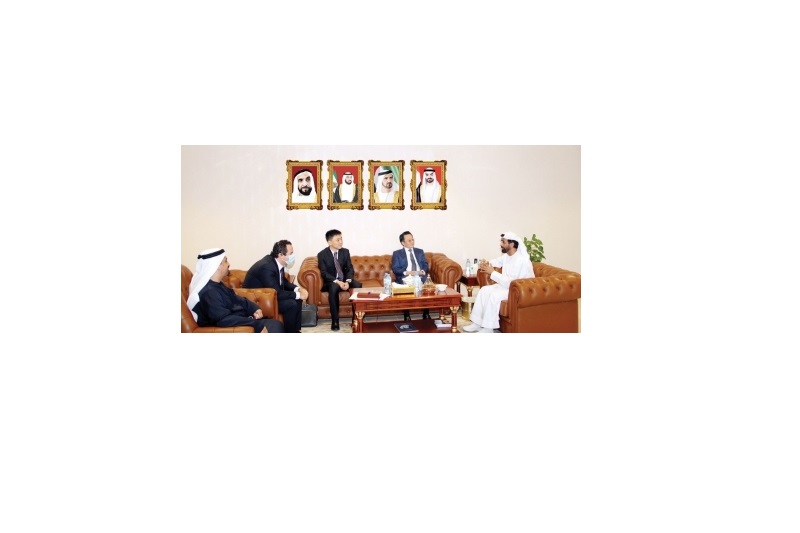 Baraka Real Estate Development Company (a subsidiary of Bin Ham Group) signed a cooperation agreement and exchange of experiences with the Chinese company CSCEC Middle East, the largest company working in the field of construction in China.
Sheikh Musallam bin Ham Al Ameri, Chairman of Bin Ham Group, witnessed the signing of the agreement between Yu Tao, CEO of the Chinese company, and Dr. Eng. Hossam Al Ameri, General Manager of Baraka Company, with the aim of increasing joint real estate investment inside and outside the country
Works on the establishment of new tourism and residential projects in the UAE and abroad, and the "Yas Bay project", the new vital marine destination in Abu Dhabi, will be one of the first projects to be implemented between the two companies in the near future.
During the meeting, the latest developments in the real estate sector were discussed, which is witnessing a clear growth in the UAE during 2021
The two parties also discussed enhancing cooperation, exchanging experiences, and working on implementing and managing real estate and residential development projects.
CSCEC Middle East, or "China State Construction Engineering Corporation", is a Chinese state-owned construction company, working in the field of infrastructure, mega construction projects, planning and management, architecture, real estate building materials industry, urban and industrial infrastructure, and the company's headquarters is located in Beijing and is Its shares are traded on the Shanghai Stock Exchange.