Baraka is developing residential areas on Yas Island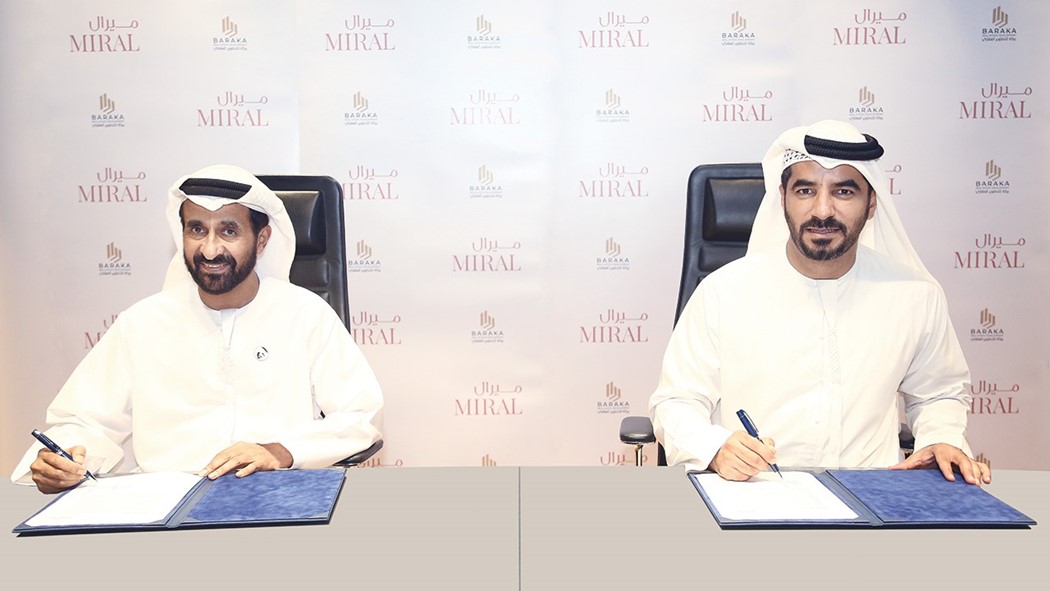 Aletihad – Abu Dhabi
Baraka Real Estate Development Company has signed a contract with Miral Company to develop residential areas on Yas Island, which is part of the Yas Bay project, the new vital marine destination in the Emirate of Abu Dhabi.
In turn, Baraka Real Estate Development Company will develop a residential building on the waterfront within the "Residences in Yas Bay" area of the "Yas Bay" project.
The signing of the agreement was witnessed by Sheikh Muslim bin Salem bin Ham Al Ameri, Chairman of the Bin Ham Group, and Mohammed Abdullah Al Zaabi, CEO of Miral.
The "Yas Bay" project is distinguished as a new marine destination for Abu Dhabi, close to the recreational facilities on Yas Island, and will include three main areas: "Waterfront", "Residences in Yas Bay" and "Yas Creative District", on an area of up to to 14 million square feet
Sheikh Muslim bin Ham said: "We welcome this partnership with Miral, the leading real estate development company, which represents an important stage in our journey to achieve our ambitious goals of supplying the entertainment and real estate sector in the country with vital integrated projects."
Bin Ham added, "This agreement is an important step for the emirate, as it enhances the growth witnessed by Yas Island and consolidates its position as a distinctive destination on the waterfront."
Mohammed Abdullah Al Zaabi confirmed: "We are pleased to announce the completion of the sale of one of Yas Bay's lands to Baraka Real Estate Development Company, as this cooperation is part of our strategy to enhance Yas Island's position as a leading global destination for entertainment, leisure and business, which meets all requirements for stability and comfort."
Baraka was established with an ambitious vision to construct distinguished projects that include residential, commercial properties and entertainment destinations in various parts of the region and abroad, so that its units are distinguished by their modern designs and modern facilities ato improve the quality and enrichment of its customers' lives.
The mission of the company is to build a business based on our core values where people are always in a state of constant joy owing to the unique experience through warm and compassionate service provided professionally where our honest and transparent communication goes beyond their expectations. The vision of the company is to become the dominant real estate business of choice entrusted to improve quality of life as we set the standard of excellence by dedicating to build a modern real estate environment by being innovative and ethically strong.