Baraka Real Estate showcases its future projects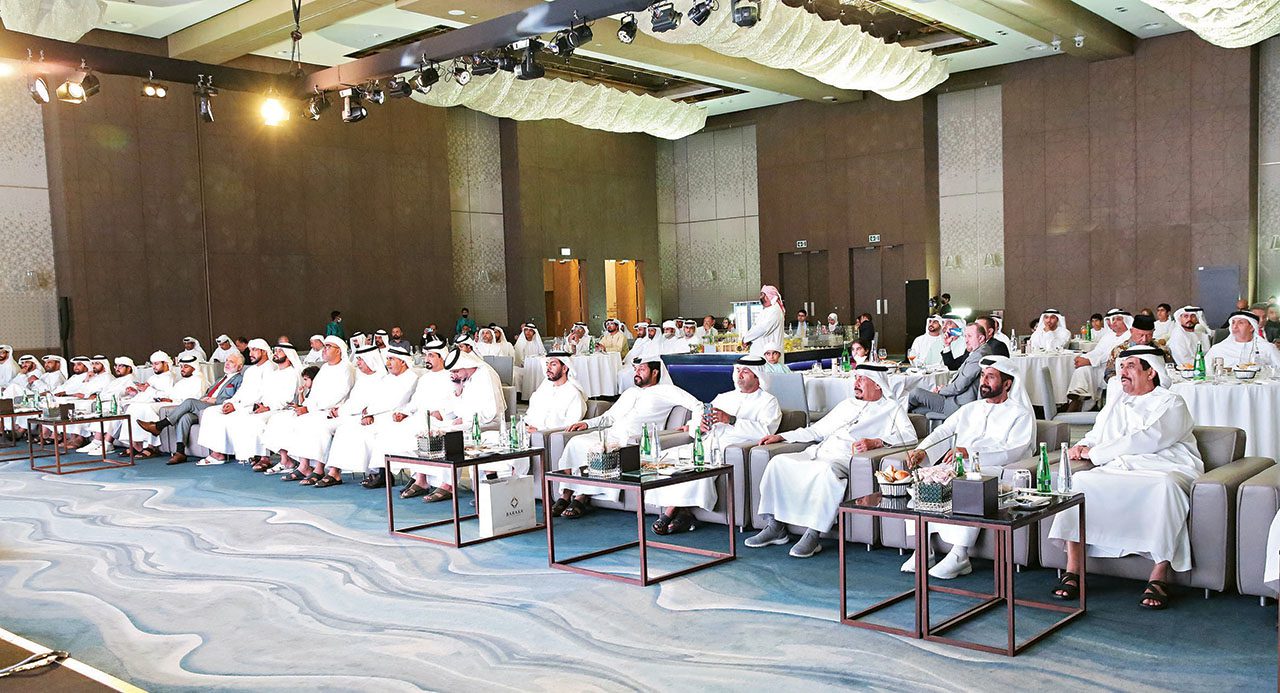 Baraka Real Estate Company, one of the Bin Ham Group companies, held a celebration to introduce its future real estate projects, at the Hilton Abu Dhabi Hotel on Yas Island, in the presence of Sheikh Musallam Bin Ham Al Ameri, Chairman of Bin Ham Group, Sheikh Dr. Muhammad Bin Musallam Bin Ham, and Sheikh Ahmed Bin Musallam Bin Ham , and Sheikh Salem bin Musallam bin Ham.
Presentation for the most prominent projects that Baraka is working on were shown. Dr. Hossam Al-Amri, General Manager of the company, spoke about the company's plan and objectives in the future
Sheikh Musallam bin Ham said: The real estate sector in the UAE is receiving great interest from investors with the improvement of market factors supporting purchase, which has increased the demand for real estate in the recent period locally and abroad, in light of the attractiveness of the sector, as it is considered one of the most important safe havens for investment. He stressed that the UAE, under the leadership of His Highness Sheikh Mohamed bin Zayed Al Nahyan, President of the State, may God protect him, is in a state of prosperity in various vital sectors.
Dr. Hussam Al-Amri said: "The company's experiences in the market are derived from the experiences and history of the Bin Ham Group, which has accumulated great experiences from various fields, leaving an imprint in the 50 years that followed its inception."
The "Yas Bay" project on Yas Island is the most prominent of the vital projects at the present time. The project is distinguished as a new waterfront destination for Abu Dhabi, and is close to recreational facilities. It will also include three main areas: "Waterfront", "Residences in Yas Bay" and "The District". Creative – Yas", on an area of 14 million square feet.