Bin Ham Group discusses investment opportunities in Oman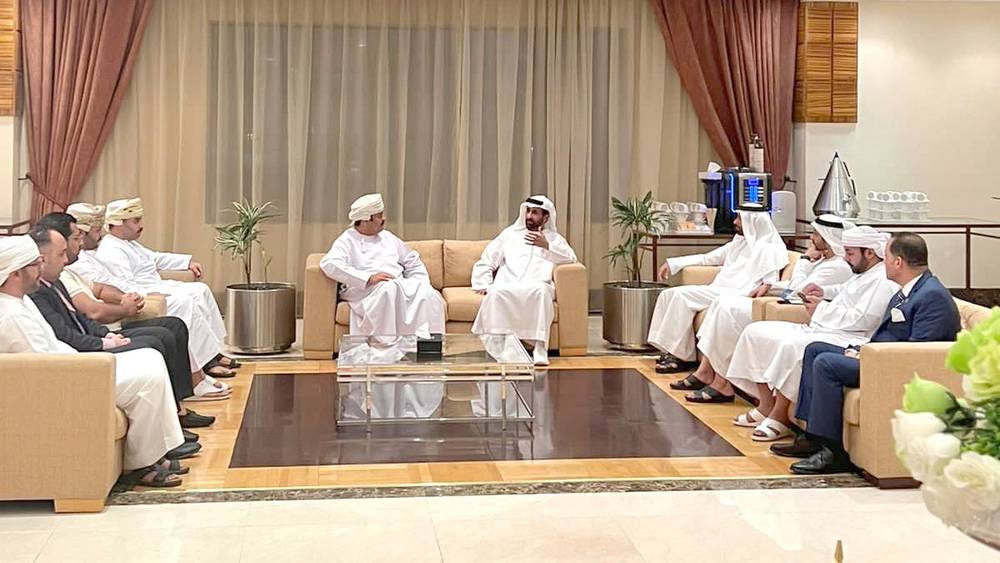 Muslim bin Ham Al Ameri, member of the Advisory Council of Abu Dhabi and Chairman of "Bin Ham Group", inspected the group's business in the Sultanate of Oman.
Musallam bin Ham said: "Our visit to the sisterly Oman comes to follow up on the latest developments in Bin Ham's investments and to explore new investment opportunities through which we seek to increase joint cooperation with the brothers in the Sultanate."
He continued, "The economic and trade relations between the UAE and Oman, for more than five decades, have been characterized by partnership, prosperity, and clear harmony in the visions of the two brotherly countries towards diversification and economic openness, to lead together growth in the countries of the region."
The Chairman of "Bin Ham Group" praised the measures taken by the Omani government to recover from the "Corona" pandemic and the main initiatives to enhance government performance, and economic and social recovery from the repercussions of the pandemic, which contributed significantly to overcoming the crisis.
Bin Ham directed the necessity of completing the construction stages, following up on the progress of work, and overcoming the difficulties the team faces, in order to ensure the creation of a continuous work mechanism.