Bin Ham Group explores new investment opportunities in Oman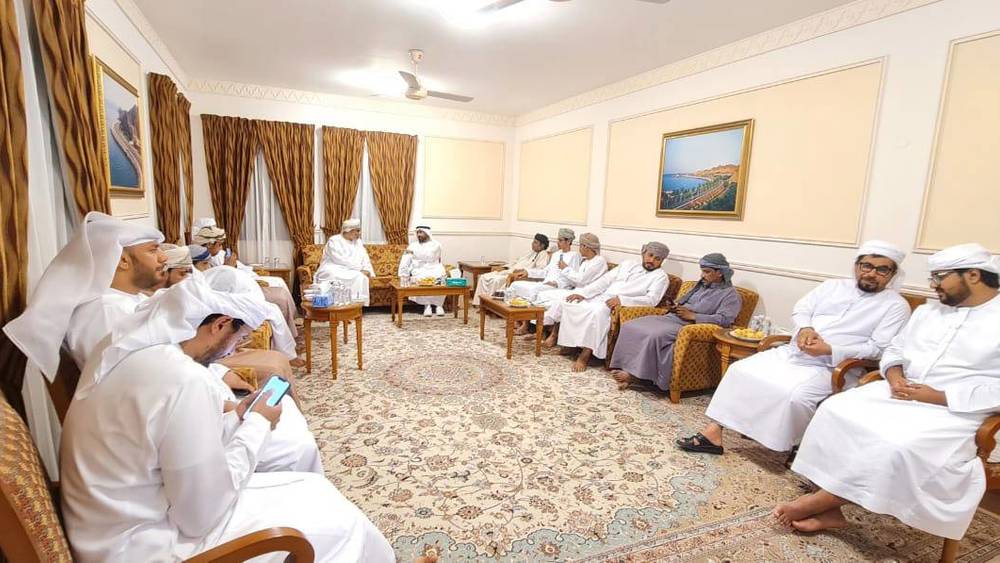 Muscat: Al Khaleej
During his visit to the Sultanate of Oman, Sheikh Musallam bin Ham Al Ameri, Chairman of the Board of Directors of Bin Ham Group, discussed investment opportunities in the field of real estate and tourism development within the Sultanate.
Sheikh Musallam bin Ham said: Our visit to the Sultanate of Oman comes to follow up on the latest developments in Bin Ham's investments and to explore new investment opportunities through which we seek to increase joint cooperation with our brothers in the Sultanate.
Bin Ham continued: The Emirati-Omani relations are historical and well-established, as the two countries work to enhance trade and investment activities between them and develop the partnership in many vital economic sectors, including the energy sector, renewable energy, water solutions, financial services, logistical support, construction, real estate, and entrepreneurship.
Omani officials stressed the historical and extended bilateral relations between the two countries, which represent an Arab and Gulf role model, which the wise leadership of the two brotherly countries contributes to developing.