Bin Ham Group hosts Iftar for employees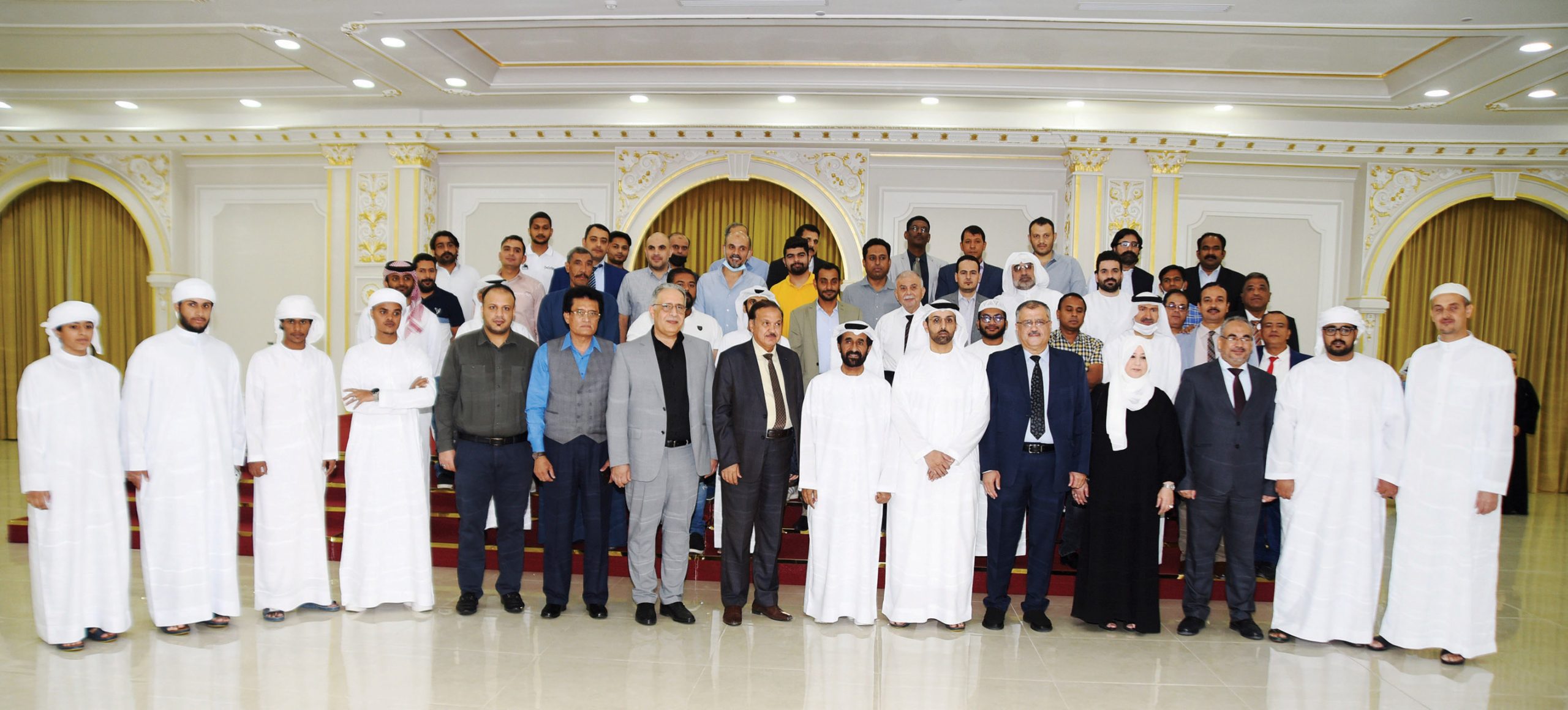 Bin Ham Group held the annual Iftar party with the participation of employees from all administrative levels, in the presence of Sheikh Musallam Bin Ham Al Ameri, Chairman of Bin Ham Group, and in a tradition that it has held annually to maintain the spirit of communication with its employees, and to celebrate the blessed month of Ramadan.
The iftar, which was held in the hall of the Salem Bin Ham Cultural Center, was attended by Sheikh Ahmed Bin Muslim Bin Ham, CEO of the group, Sheikh Salem Bin Muslim Bin Ham, General Manager of Bin Ham Schools Group and members of the Board of Directors.
Sheikh Musallam bin Ham said: "The collective iftar comes within the goals and plans of the group, through which we seek to achieve intimacy and social spirit among employees, and to strengthen the bonds of cohesion between the work family by celebrating the holy month in a positive atmosphere."
Bin Ham thanked all the employees of the group for their high performance and dedication to work, which is credited with making Bin Ham Group reach an advanced position in the ranks of national companies.
For his part, Sheikh Ahmed bin Musallam bin Ham, Group CEO, said: "We are drawing the features of a long-term investment plan in the Group's sectors based on empowering distinguished cadres, developing their skills and enhancing their capabilities in all sectors."
Bin Ham stressed: "We are optimistic about the future, and we are confident in achieving achievements at home and abroad in all sectors that rise to the country's reputation and position in the world, and we are working to enhance our investments in the real estate sector, which is witnessing a positive boom in UAE through quality projects that guarantee the well-being of visitors and residents."
Bin Ham pointed out that "the group's name and history are well-known, and we are keen to help entrepreneurs, within our societal role, which we consider a legacy within the group, which is the rich legacy founded by the founding father, the late Sheikh Zayed bin Sultan Al Nahyan, may God rest his soul."
Bin Ham said, "The group continued, despite market conditions, to implement most of the projects and carry out its work as much as possible, which contributed to overcoming the bulk of the crisis related to the (Corona) virus."
Bin Ham concluded: "There is no way for us but to be distinguished, because raising the group's position is a trust, so we must take excellence as a goal, an approach, and a practice."