Musallam bin Ham receives the Hockey Federation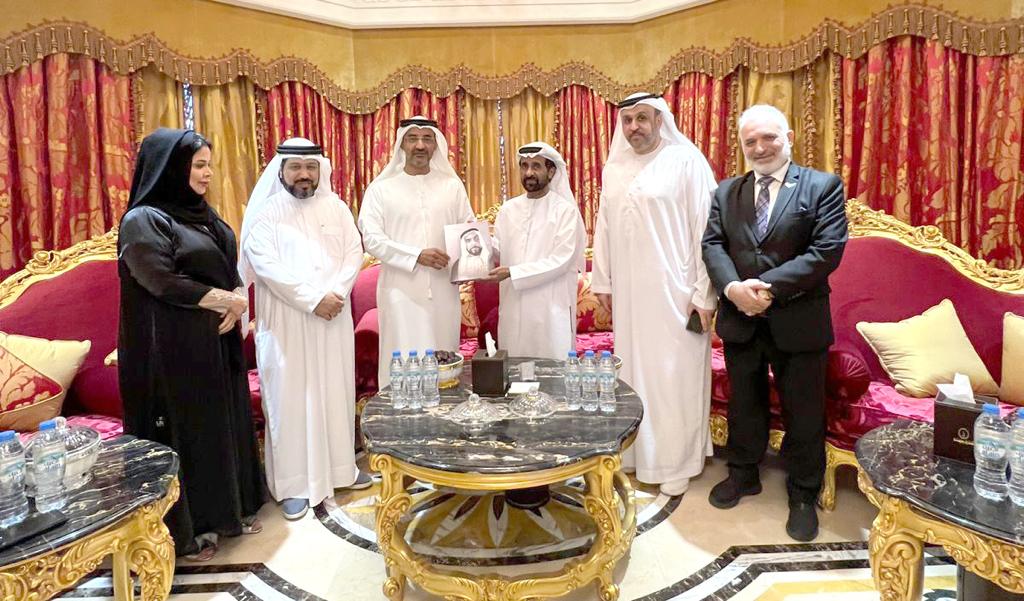 Alittihad – Abudhabi
Sheikh Musallam Bin Ham Al Ameri, Chairman of the Bin Ham Group, received the Board of Directors of the Hockey Federation, in his office at the Royal Rose Hotel Abu Dhabi.
The delegation included Abdullah Sultan Al-Dah Al-Matroushi, Chairman of the Council, Dr. Abdullah Abdul Rahman bin Sultan, First Vice-President, Fatima Abdullah Al-Rumaithi, Second Vice-President, and Dr. Khaled Al-Dhanhani, Assistant Secretary-General of the Federation.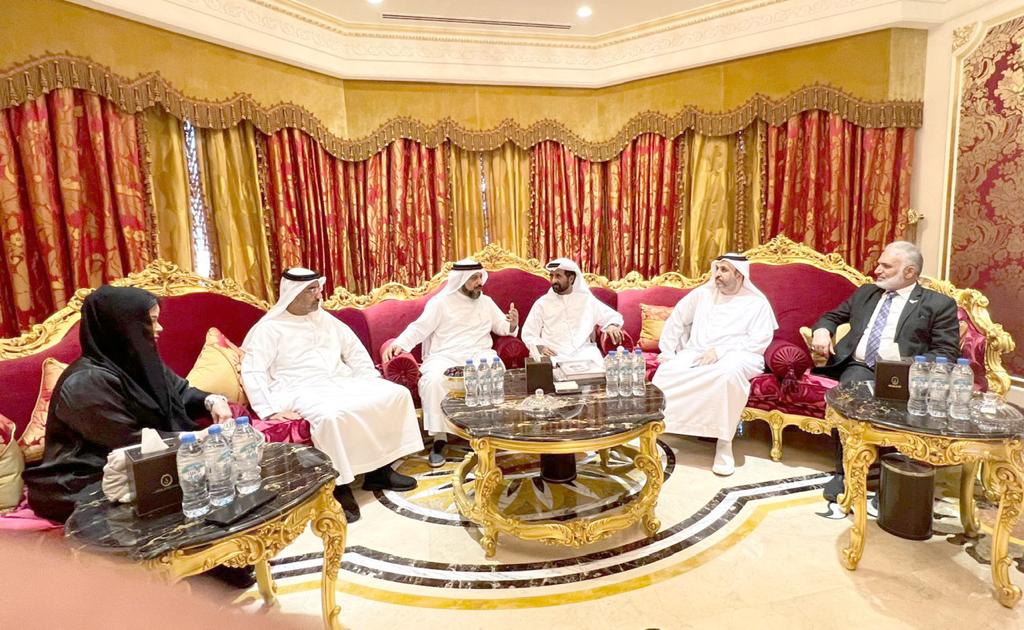 During the meeting, the two sides discussed ways to enhance joint work and find effective and meaningful common denominators between the Bin Ham Group and the Hockey Federation. Members of the Board of Directors of the Federation reviewed the plan of events and initiatives aimed at developing hockey and enhancing its practice in UAE
Sheikh Musallam bin Ham stressed the importance of cooperation with sports institutions and national federations, to enhance the status of sport in the country, and contribute to its development at the global level.
At the end of the meeting, the Hockey union delegation gave Sheikh Musallam bin Ham Al-Amiri a commemorative shield, and Dr. Khaled Al-Dhanhani presented his joint book "Zayed on their tongues and in their hearts" issued by the 999 magazine of the Ministry of Interior.