MUSALLAM BIN HAM: THE UAE HEALTH SECTOR HAS ACHIEVED QUALITATIVE LEAPS AND GREAT ACHIEVEMENTS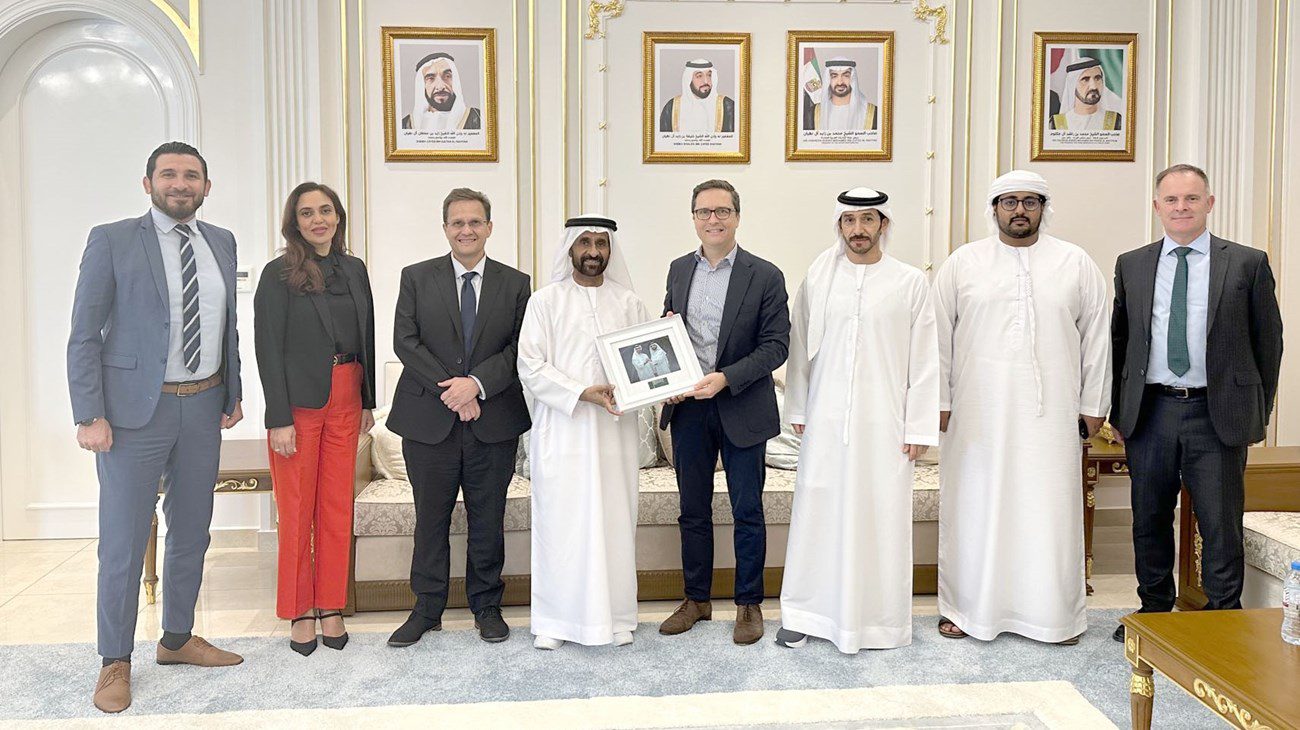 Alain – Aletihad
Sheikh Musallam bin Ham Al Ameri, member of the Advisory Council of Abu Dhabi and Chairman of Bin Ham Group, received a number of members of the Board of Directors of Mediclinic Middle East Hospitals at the Salem Bin Ham Cultural Center in Al Ain, in the presence of Sheikh Salem bin Musallam bin Ham, Director General of Bin Ham Schools.
The delegation included Hein van Eck, CEO of Mediclinic Middle East, Ahmed Ali, CEO of Mediclinic Middle East Hospitals, Barry Bedford, Chief Operating Officer of Mediclinic Middle East, Rawya Al Qadir, Director of Marketing for Mediclinic Middle East, and Philip Tyler, Director of Mediclinic Hospitals in the Al Ain region.
The two sides discussed ways to develop joint cooperation and raise the level of exchange of experiences and knowledge during the next stage by holding medical seminars, studying the establishment of research centers in the city of Al Ain, and other projects.
Sheikh Musallam listened to a detailed explanation of the latest diagnostic and treatment methods provided by Mediclinic hospitals, and the goals it seeks to achieve in order to improve the quality of medical services it provides in accordance with the highest international standards, in line with the development plan aimed at increasing the medical centers operating in the country.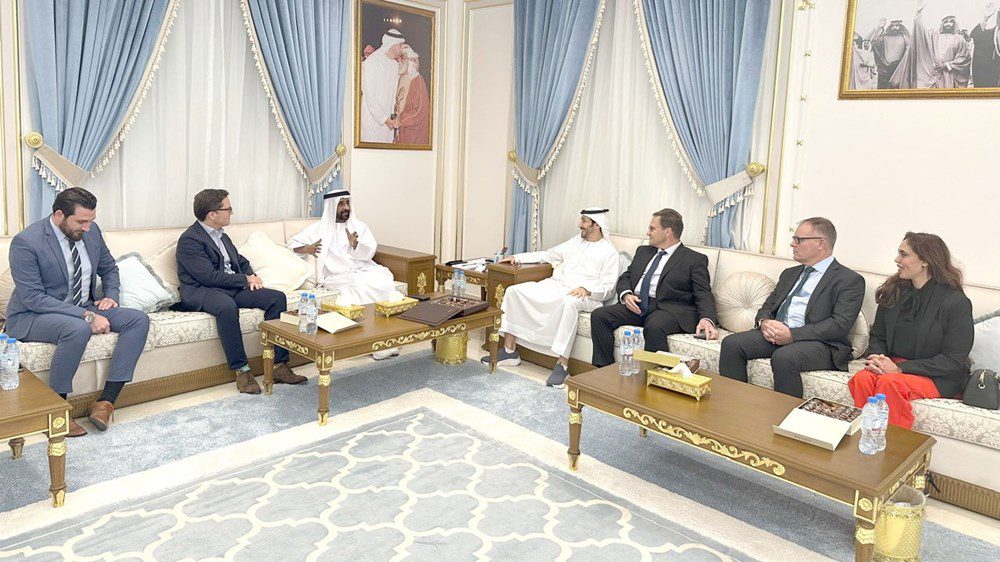 Sheikh Musallam bin Ham praised the efforts made by the Board of Directors in seeking to raise the level of medical services provided to various segments of society, praising the Mediclinic Hospital Group and the competence of its medical staff and their dedication to providing health care in a humane and professional manner.
Sheikh Musallam bin Ham said: "We are proud in the UAE of the stage that the health sector has reached in terms of development competencies and equipment, as the country came in first place globally in 3 main indicators in the health sector, which indicates the interest of the wise leadership in this vital sector, which constitutes its development and advancement." "His capabilities are at the forefront of the UAE's strategic goals."
Bin Ham continued: The health sector in the Emirates has made qualitative leaps and great achievements that have placed the country on the map of medical tourism in the world, which reflects the efficiency of the country's world-class infrastructure, advanced medical facilities and specialized personnel
For his part, Ahmed Ali, Executive Director of Mediclinic Middle East Group, said: "We would like to express our sincere thanks and gratitude to the wise leadership and the UAE government, which has paid great attention to the health sector, and providing a safe and stable environment for its members