Nile Air launches 3 flights from Al Ain Airport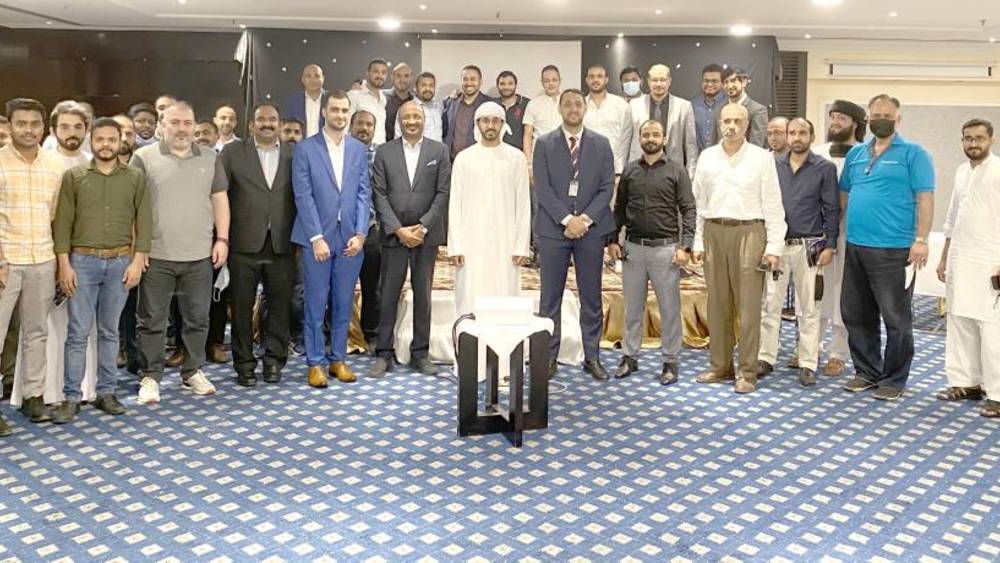 Al-Ain: «The Gulf»

Since the re-operation of the Al-Ain – Cairo route in July 2021, Nile Air has succeeded in achieving great successes, reaching an increase in the number of flights to become 3 flights per week.
On this occasion, Nile Air, in cooperation with Bin Ham Group for Travel and Tourism, organized a ceremony at the City Seasons Hotel Al Ain, to honor travel and tourism agents in the United Arab Emirates.
The ceremony comes within the framework of strengthening the partnership between Nile Air and Bin Ham Travel Agency, the exclusive agent of Nile Air in the country. Attended by Sheikh Abdullah bin Musallam bin Ham Al Ameri, member of the Board Directors of Bin Ham Group, Ahmed Orabi, Vice President of the Commercial Sector at Nile Air, and Nabil Al Sayegh, General Manager of Bin Ham Travels, in addition to more than 100 travel and tourism agents in the country.
Sheikh Abdullah bin Musallam bin Ham said: We seek, through our qualitative partnerships, to provide a distinguished service to customers, from booking airline tickets to securing supplies for tourist trips, and working to increase the number of our destinations to cover the high demand during the holidays because our goal at Bin Ham Travels is customer satisfaction.