The United School holds a graduation ceremony for high school students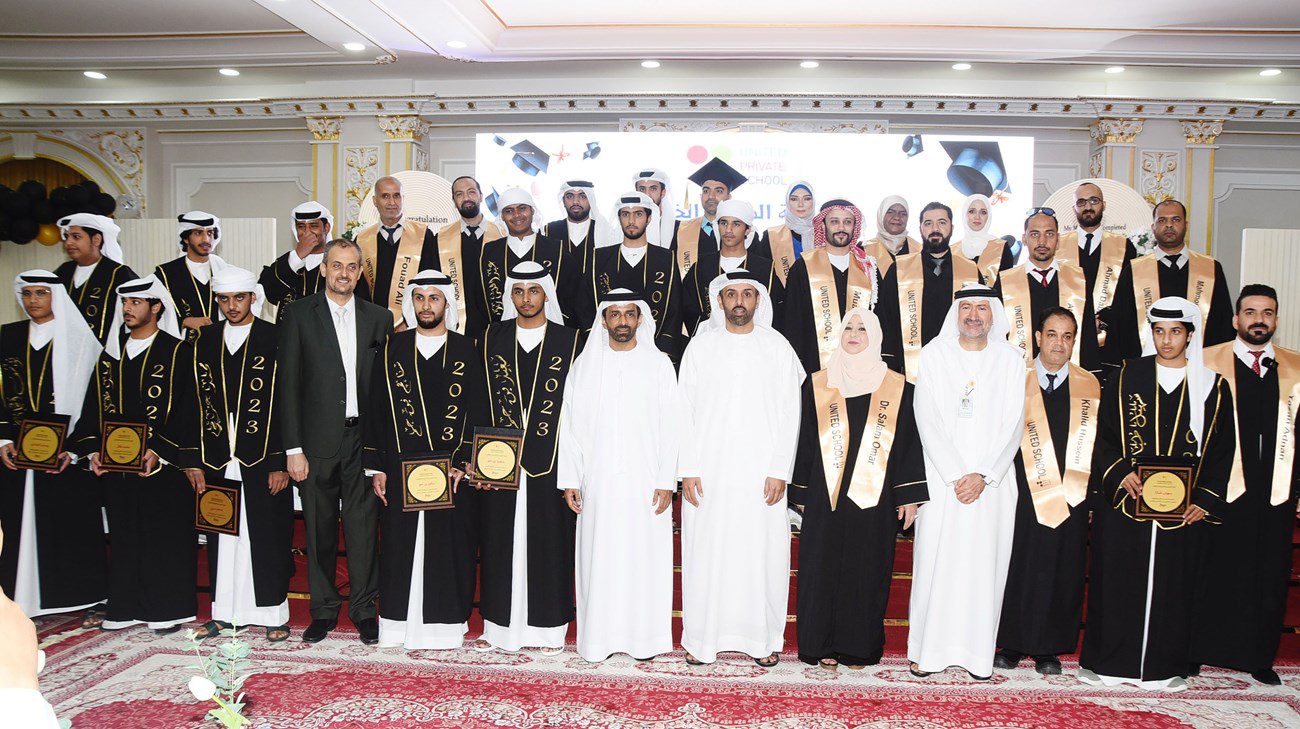 Alain – Alittihad
Under the patronage and presence of Sheikh Dr. Muhammad bin Musallam bin Ham Al-Amri, Sheikh Ahmed bin Musallam bin Ham, Executive Director of Bin Ham Group, and Sheikh Salem Musallam bin Ham Al-Amiri, General Manager of Bin Ham Schools, the United School in Al-Amrah held a graduation ceremony for the ninth batch of high school students, in the presence of Dr. Nabil Al-Farra, General Supervisor of Bin Ham Schools, Dr. Salam Omar, the school principal, and a group of government agencies and a number of public and private schools, parents who actively participated in this celebration, in the Salem Bin Ham Cultural Center Celebration Hall in Al Ain
On this occasion, Sheikh Mohammed bin Ham expressed his pride in attending the graduation ceremony of the United School, stressing that full support will be provided to the students and that all means will be provided with the latest international standards to ensure the provision of an advanced practical scientific product.
Sheikh Ahmed bin Ham congratulated the graduates, pointing out that this graduation was a logical result of the students' diligence and diligence throughout the academic year and their keenness not to be affected by challenges and work to overcome them, in addition to the parents' keenness to stand by their students' children and urge them to acquire knowledge and continue the march. Educational attainment.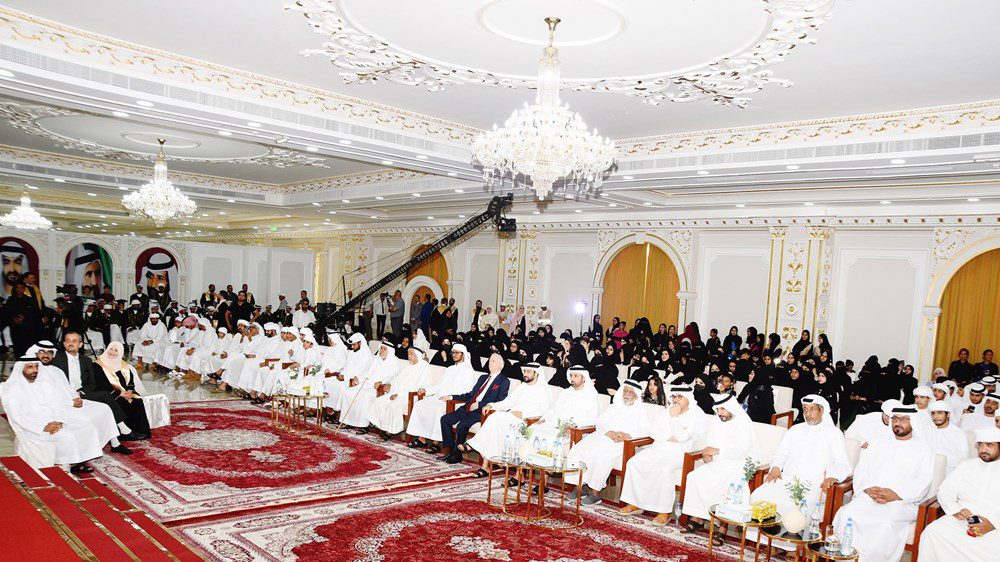 For his part, the Director General of Bin Ham Schools, Sheikh Salem Bin Ham, stressed the importance of the next stage in the lives of male and female students in continuing their academic path by choosing the next scientific disciplines that are compatible with their desires and future aspirations.
Bin Ham pointed out that Bin Ham schools place at the top of their interests the building of the human being who is fortified with science and knowledge, pointing out that Bin Ham schools have taken ambitious steps during their journey and achieved many awards at the local level.
Salem bin Ham also thanked the members of the teaching and administrative staff at the United School who worked as one team to achieve the school's mission and goals, and congratulated the graduate students, wishing them continued progress and success.