Ahmed Bin Ham: The Bin Ham Group is moving steadily towards the future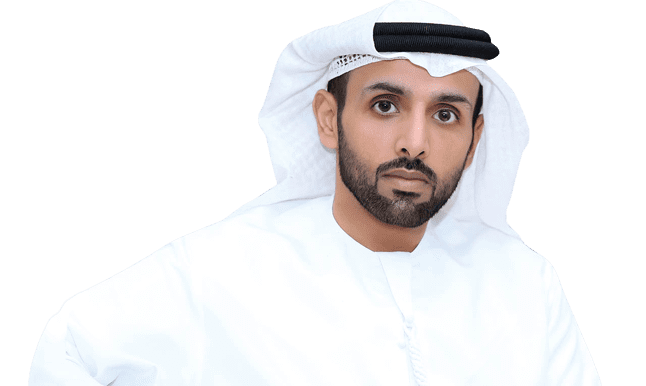 Alkhaleej- Alain
Sheikh Ahmed bin Musallam bin Ham Al Ameri, Executive Director of Bin Ham Group, confirmed that the UAE economy is moving at a steady pace and with continuous prosperity, as the diversification policy pursued by the UAE contributed to creating new tributaries for the national economy, which is now classified as one of the economies with high potential in terms of readiness for production and development on world level, according to reports of specialized international institutions
Bin Ham noted that the International Monetary Fund expected the UAE's total GDP to grow by 3.6% in 2023..while the World Bank expected the non-oil sector in the UAE to achieve strong growth of 4.8% during the current year due to the strength of domestic demand, especially in the tourism sectors. Real estate, construction, transportation and manufacturing industries
This came during a review by the Board of Directors of the Bin Ham Group of the quarterly results of the group's companies, as the numbers showed growth in companies operating in the tourism and construction sectors, and promising numbers in the education sector, as the schools of the Bin Ham Group witnessed a large turnout in the academic year 2023-2024.
In the tourism sector, the Bin Ham Group companies operating in the sector witnessed a remarkable development, as the results showed an increase of 11% for hotels and airlines compared to the same period last year.
Bin Ham said: The success of the tourism sector in the UAE was an inspiring model for many countries, especially since the UAE was able to strengthen its position on the global travel and tourism map to become one of the most important and largest global tourist destinations, which reflects positively on all companies operating in the field.
As for construction and real estate, Sheikh Ahmed bin Musallam bin Ham Al-Amiri expected the continued high demand for commercial and residential construction projects in the coming period within the Emirates, as the sector is witnessing a large and promising growth phase, supported by strong demand from local and international investors, and the continuous prosperity of the non-oil economy.