Bin Ham Group discusses investment opportunities in the Sultanate of Oman
Muscat – Albayan
Sheikh Musallam bin Ham Al Ameri, member of the Advisory Council of the Emirate of Abu Dhabi and Chairman of the Board of Directors of the Bin Ham Group, visited the Sultanate of Oman to discuss investment opportunities in real estate development within the Sultanate. He was accompanied on the visit by a delegation of members of the Board of Directors of the Bin Ham Group.
Bin Ham met with Mohammed bin Nakhira Al Dhaheri, UAE Ambassador to the Sultanate of Oman, during his visit to the headquarters of the UAE Embassy in Muscat, in the presence of Sheikh Abdulaziz bin Matar Al Azizi and Sheikh Sultan bin Matar Al Azizi. The two sides discussed Bin Ham projects in the field of real estate development through Baraka Company, one of the companies of the Bin Ham Group active in this field, in addition to the investment opportunities in the Sultanate of Oman and the most prominent areas that witness a great demand for investment in the Sultanate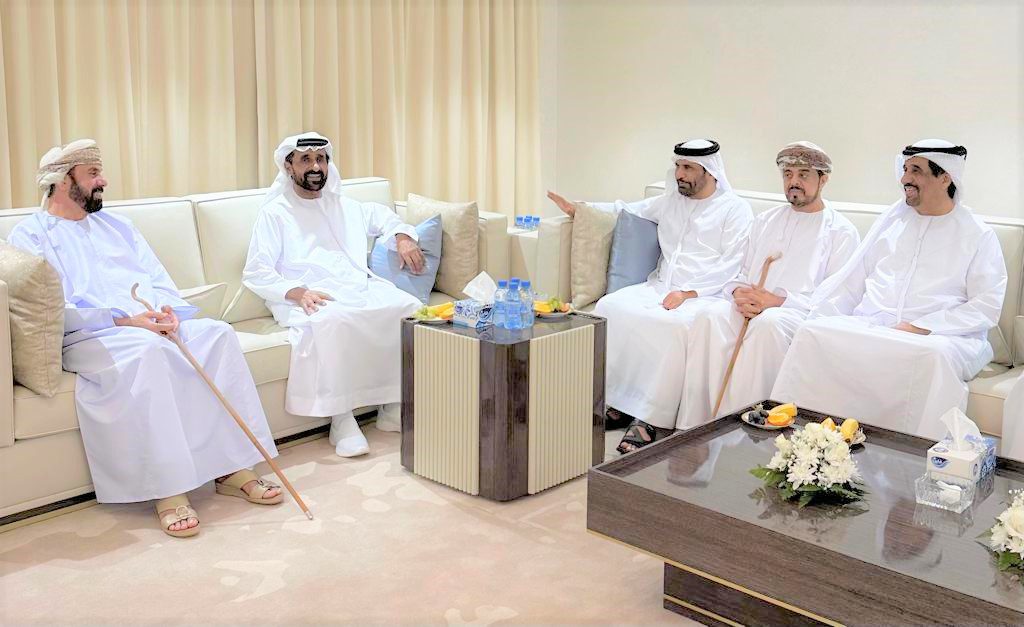 Mohammed bin Nakhira Al Dhaheri said that the bilateral relations between the two brotherly countries are "eternal" and are in continuous development and are based on the support of the wise leadership of the two countries. He praised the high morals, noble qualities and good behavior enjoyed by the Omani people, which had a positive impact on the development of the tourism aspect in the Sultanate.
For his part, Sheikh Musallam bin Ham Al Ameri indicated that this step comes as an extension of our investment approach and our aspirations to achieve sustainable growth, as the Sultanate of Oman witnesses various opportunities in the investment Sector, and has launched a number of initiatives and programs to attract investments, and we seek through our visit to discuss expanding our activities in the field of real estate within the Sultanate and considering the possibility of opening offices for Baraka Real Estate Development Company in the capital, Muscat