Bin Ham Group reviews the development of one of the largest tourism projects in Rabat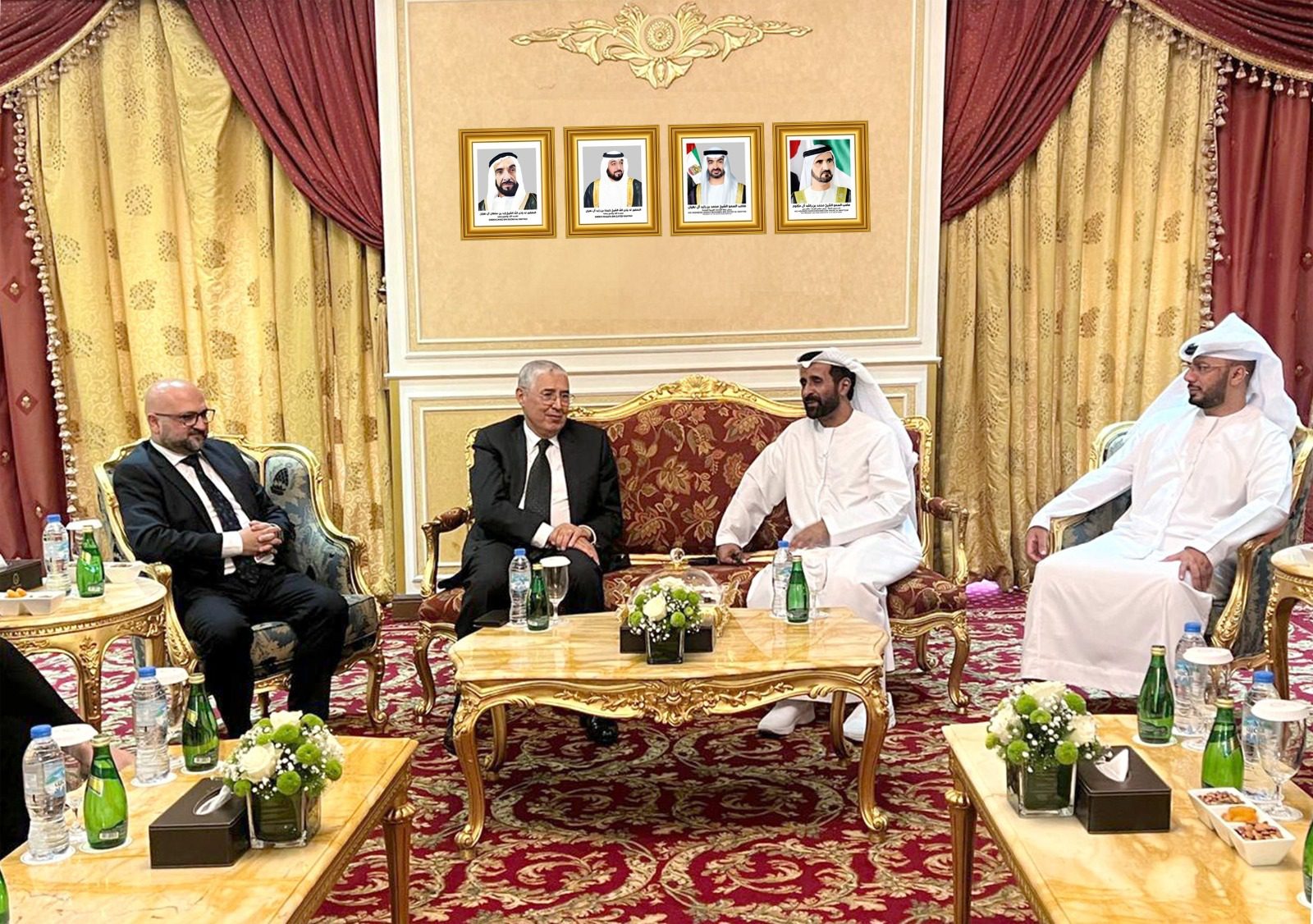 Abu Dhabi – Alkhaleej
Sheikh Musallam Bin Ham Al Ameri, Member of the Consultative Council of the Emirate of Abu Dhabi and Chairman of the Board of Directors of Bin Ham Group, received in his office at the Royal Rose Hotel in Abu Dhabi a delegation from the Moroccan Attijariwafa Bank. The delegation included Mr. Mohamed El Kettani, Chairman of the Board of Directors of Attijariwafa Bank Group, Mr. Youssef El Rowaisi, General Manager and Head of Corporate and Investment Banking, Mr. Nabil Kadri, Executive Director, Mr. Sherif Reda, Chief Executive Officer in the Middle East, Sanaa Alami, Head of Global Trade Finance, Sarj Bhadrian, Director of Investment Banking.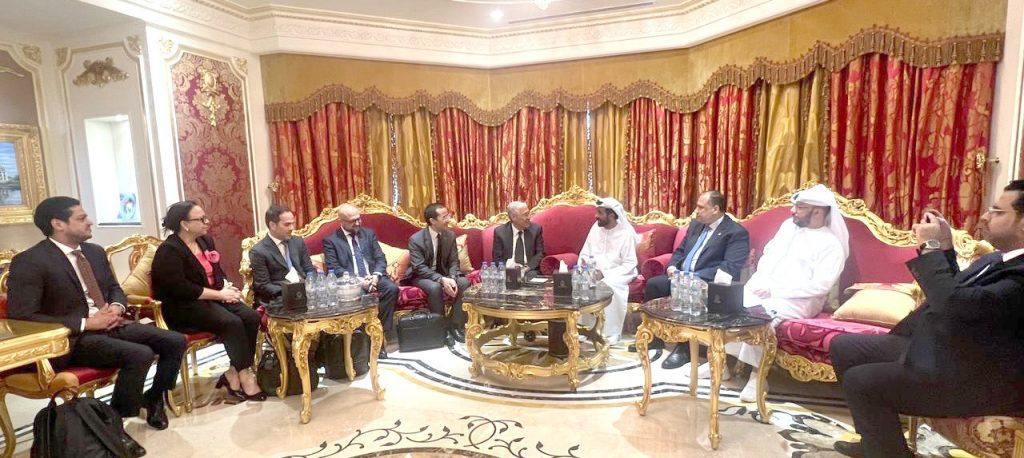 The two sides discussed the investments of the Bin Ham Group in Morocco, and Sheikh Musallam Bin Ham briefed the Moroccan delegation on a visual presentation of the group's project, the establishment of a commercial center and a 5-star hotel in the capital, Rabat, where the completion rate of the first phase reached 65%, and the two parties discussed the timetable for the project.
Sheikh Musallam Bin Ham said: The Bin Ham project in Morocco is one of the largest tourism projects in the capital, Rabat, and we are working to build a cultural tourism edifice using the latest sustainable technologies.
Bin Ham continued: We seek, through investing in the Kingdom of Morocco, to expand the horizons of the group in the field of real estate development and work to strengthen our presence in the Arab Maghreb countries with qualitative investments at international standards.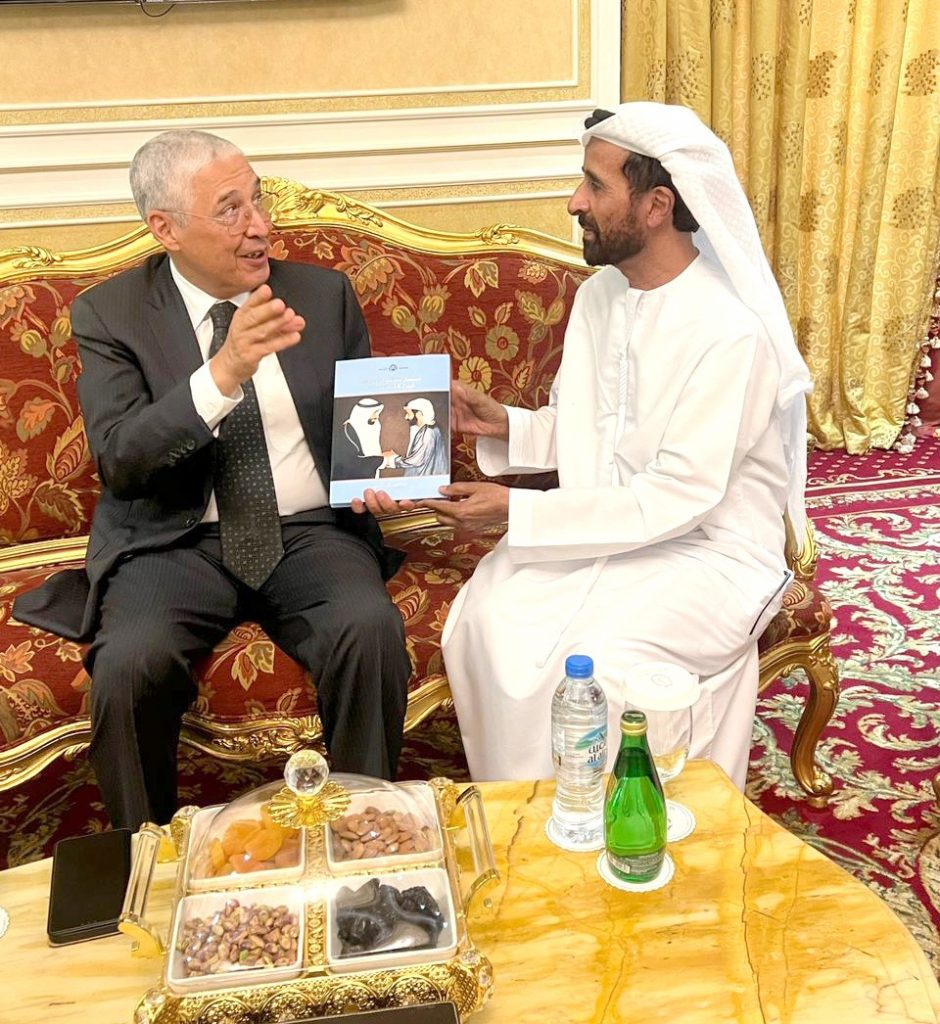 Bin Ham stressed that the march of Emirati-Moroccan relations continues with a common desire to enhance bilateral cooperation, find favorable investment opportunities for them, and set clear mechanisms to serve the development efforts in the two countries.
It is worth noting that the Bin Ham project in Morocco is a large commercial center, which includes the most luxurious international brands, with an area of ​​22,000 square meters, and is equipped with the latest technologies and public facilities, and about 1,000 parking spaces on 3 underground floors, and the mall is also connected to a 5-star hotel. Which will be built according to the best international standards and includes 201 rooms and suites, in addition to a main ballroom that can accommodate 500 people and meeting and conference rooms that can accommodate about 400 people. The hotel also includes 5 international restaurants, a health club and spa within the highest levels, an indoor garden and a swimming pool.