Etihad Airways honors Bin Ham Travel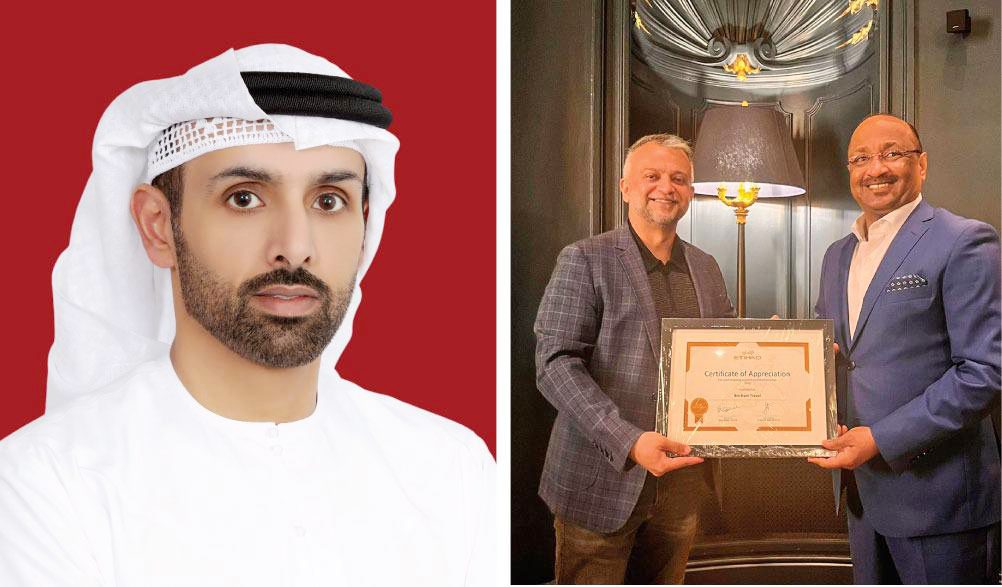 Barcelona – Albayan
Etihad Airways honored Bin Ham Travel and Tourism Group for achieving the highest sales rates in Abu Dhabi, during a ceremony held in Barcelona.
Etihad Airways presented a certificate of appreciation to Bin Ham Travel in recognition of its efforts in providing distinguished services to customers and the ability to meet their needs with the highest standards of quality and efficiency. The honor was received by Nabil Al Sayegh, Director of Bin Ham Travel, from Idris Braga, General Manager of Etihad Airways.
Sheikh Ahmed Bin Ham, Executive Director of Bin Ham Group, said: We are proud of Bin Ham Travel Company as one of the most innovative companies, distinguished by digital excellence and the development of travel and tourism technologies in the UAE and the region.
He added: This honor places on us the responsibility to redouble our efforts to continue providing the best services to our customers in the UAE and the region, and we always strive to serve our customers by providing the best packages to spend the most beautiful holidays around the world.
Bin Ham stressed the need to continue working to maintain the position that the company has reached through the distinguished services it provides and integrated solutions in various fields of the tourism and travel sector.