Bin Ham Group: Project of the 50 are the result of an ambitious proactive vision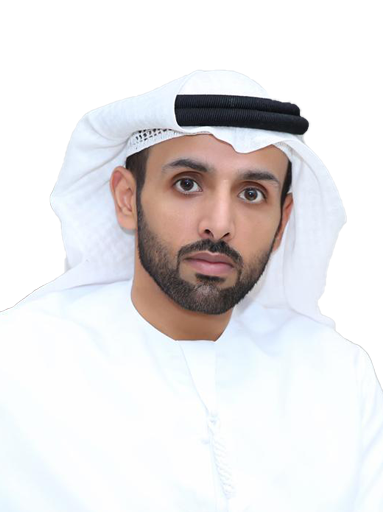 Sheikh Ahmed bin Muslim bin Ham Al Ameri, Executive Director of Bin Ham Group, valued the launch of the "50 projects", stressing that it will have a positive, deep and fundamental impact on economic life in particular, and public life in general, after a wave of recession and deflation that affected all countries of the world due to the "Corona" epidemic.
He stressed that the UAE government is working with all its agencies not only to facilitate business activities, but to facilitate the lives of investors and provide a stable investment environment for all, through a clear vision for the future "Project of the 50" and the real estate sector
Structural Changes
Ahmed bin Ham stressed the importance of the initiatives of the fifty projects in supporting the real estate sector, investors and businessmen to ensure future investment for all sectors
The UAE Cabinet on Sunday approved a Dh58 billion budget for 2021 with development of vital national projects remaining the government's top priority, the UAE enjoys great economic stability and a promising investment environment
The Ten Principles
Bin Ham indicated: What the UAE aspires to is to build a solid future for future generations and create promising qualitative opportunities for them that contribute to the continuation of this national spirit, and instill a lofty approach based on peace and tolerance for the next fifty years.
He continued, "The UAE is keen to involve all segments of society in planning the future of the state, and through the "Project of the 50", the state will be able to preserve its gains and multiply its achievements.
Digital Economy
With the announcement of the "Project of the 50", the UAE government spread an atmosphere of optimism in the business environment and among the various components of society
He pointed out that the allocation of 5 billion dirhams to implement the project of adopting advanced technology in industrial enterprises within the "Project of the 50" will contribute to conducting digital transformation using advanced technology and the concepts of the Fourth Industrial Revolution.
CEO of Bin Ham Group said: The UAE has the most competitive industrial sector in the Arab world, according to a UN report that reaffirms the nation's position as the region's most quickly evolving, modern and competitive industrial leader.
This is in a new international testimony to the well-established position of the national industry and the business environment in the country, which is heading towards further strengthening and empowerment with the launch of the National Strategy for Industry and Advanced Technology and the National Added Value Program launched by the UAE government at the state level within the "Fifty Projects".